Tammy Ten Broeck
Teaching and Coaching Group Classes for 35 Years
AFAA Group Exercise Certified, Red Cross- CPR Certified
AFAA- Personal Training, Pilates Certified, Yoga Certified, Kickboxing and Spin Certified
CrossFit Level Trainer 1, 2
CrossFit Kids Certified
B.S. in Business Management, University of Phoenix, 2000
Tammy has been the owner of Davis Swim and Fitness since 2005, and Yolo CrossFit/Yolo CrossFit Kids since 2014. She is passionate about her job working with her members here at Davis Swim and Fitness, all while making sure that her members and clients all have access to a healthy lifestyle.
---
YUVAL OLIVER
Yuval loves to move and has been involved in fitness since an early age. When he isn't spending time with his friends and their various pets, he's usually in the gym experimenting with some type of training methodology. He has experience training in swimming, track, cross country, CrossFit and powerlifting. Yuval's specialty as a personal trainer is in movement development and strength training. If you want to learn how to do your first pull-up or handstand, or improve your back squat, Yuval will get you there.
The best part of the job is to see people make gradual progress towards their goals, whether it's losing weight, learning a new move or general fitness. As a personal trainer, Yuval's goal isn't to tell others what to do, but guide them to help them meet their individual goals.
CrossFit Level 1 Trainer
CrossFit Gymnastics Level 1 Certification
5 years of experience in group training
2 years of personal training experience
Coursework in exercise science
Future physical therapist
givepickett@aol.com
707-389-5389
Gina Picket
25 Years in the Fitness Industry
Specialized in Rehabilitation of Injuries and Weight Loss
Masters in Exercise Physiology
NASM, Personal Trainer Certified
Kaiser Power Pacing Cycling Instructor
AFAA Certified Weight Lifting and Step Reebok
Aquatic Exercise Association, Certified
Gina is the Head Trainer of Davis Swim and Fitness and training since  2008, and graduated from the Police Academy in June 2007. Gina's main focus on personal training  is helping rehabilitate her client's injuries and overall weight loss — while also pushing her clients to their full potential and satisfy their personal goals.
---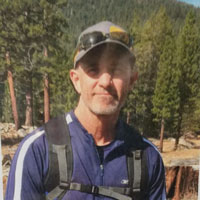 sbonnel@att.net
530-400-0675
Steve Bonnel
NESTA Personal Trainer
ACE Functional Movement Specialist
NASM Senior Fitness Specialist
USATF Coaching Track and Field Certified
CrossFit Trainer Level 1 Course
CPR Certified and NOLS Wilderness First Aid Certified
Steve has been involved  with athletics outdoor style living for most of his life. As an avid runner and lifelong nature seeker, Steve enjoys the mind-body conditioning and health benefits of being outdoors. As a personal trainer, Steve want's to engage his clients to embrace the outdoor lifestyle while also encouraging high levels and fitness for an overall healthy lifestyle.
---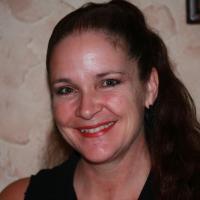 slbernauer@ucdavis.edu
530-304-6267
Sherly Bernauer
Head of Nutrition, Teaching Group Classes and Personal Training at Davis Swim and Fitness since 2008
UC Davis Graduate and Works at UCD Managing DNA Sequencing Core Lab
Teaches: Yoga, Pilates, Aqua Areobics
YoaFit certification in 2008
AFAA Certified Personal Trainer, Red Cross CPR Certified
After a health scare in 2003, Sheryl started to go towards the path of wellness, and now dedicated part of that passion towards her current and future clients. She encourages a strong line of communication  and her clients to acieve their personal goals towards health ad fitness.
---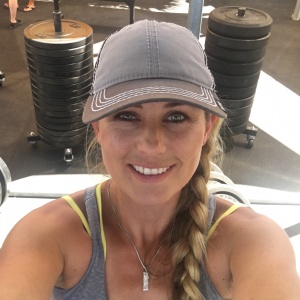 britshires@gmail.com
530-723-3387
Brittany Shires
CrossFit level 1 Trainer
2 years Training in Group Exercise
Fitness Instructor at DSF for over 3 years
Spin Certifcation
Brittany loves fitness, and wants everyone to enjoy it as much as she does. She shares her passion for all types of exercise ranging from Yoga to CrossFit. After 2012 when she had her son, she noticed how out of shape she was.  However, she decided to turn her life around and became a member here at Davis Swim and Fitness. Since then, her passion for fitness grew to encourage others to reach their fitness goals as a group exercise instructor and a personal trainer. As a personal trainer, Brittany is determined and enthusiastic to be a part of the life change for her current and future clients.
---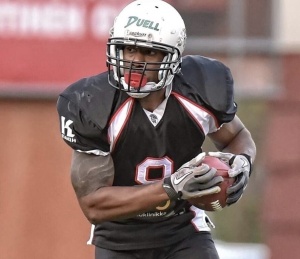 camp92gup16@gmail.com
925-234-5372
Cameron Gupton
Former Idaho State University Defensive Back

(2009-2013)

Former Professional Arena Football Player (Amarillo Venom 2015)
Former Professional American Football Player (Turku Trojans 2016)
Cameron has been involved with sports and fitness all of his life. He has played basketball, baseball, football, track and field growing up. Have been personal training and teaching group classes for the last 4 years. He is still currently active and looking to help motivate others to embrace an active lifestyle. He is also a current CoachUp Coach (strength and conditioning, running, speed and agility/running, fitness, football).  
---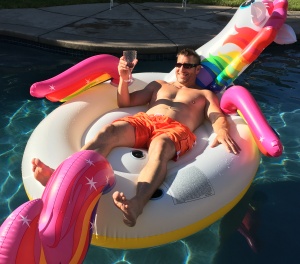 crewchachi@aol.com
530-220-4044
Chris Benoit
Personal Training at Davis Swim and Fitness Since 2007 with Over 24 Years of Coaching
Masters in Education, 2005
B.S. Exercise Science and Biology, UC Davis
Varsity and J.V. Coach 2000-03 River City Rowing Club
J.V. Softball Coach, Vanden High School, 2004-07
Chris has over 17 years of training experience in a gym, and has worked with a variety of amazing coaches, trainers, and athletes. As your trainer, Chris's goal is to train you to be independent and self-reliant on exercising, to take what you learn from your sessions and apply it in a realistic manner to your daily lifestyle.
---